Youth Excellence Seminar (Y.E.S.)
YES Priority Registration Deadline is June 1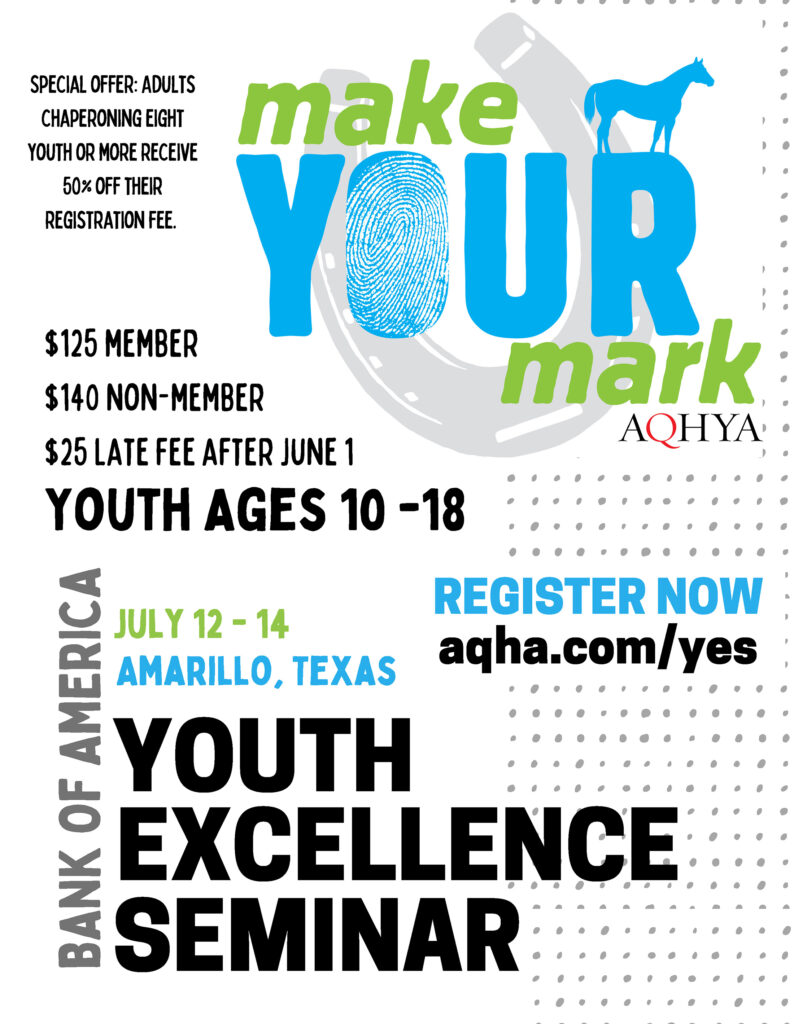 Make Your Mark with AQHYA member from around the world at the 2021 Bank of America Youth Excellence Seminar, July 12 – 14, in Amarillo, Texas.
YES offers a wide variety of activities for both youth and adult leaders. Be sure you check out the tentative schedule to see what is in store for this three-day, action-packed event. See what current AQHYA President, Justin Eddy, said about the event below:
"The Youth Excellence Seminar is the event to be at this summer.  With AQHYA members and horse enthusiasts from around the country coming together, there is not a more exhilarating or fun-filled event out there!  From leadership workshops, keynote speakers, and days filled with excitement, everyone can find something for them in Amarillo this summer.  I hope to see you there!" – Justin Eddy, AQHYA President
Click here to learn more about Y.E.S.
Located in Amarillo, TX or Virtual!